Our Law Firm provides comprehensive legal assistance to all commercial law companies and natural persons conducting business in Poland. We provide our services to small startup companies as well as companies with an established market position.
We strive to provide our Clients with solutions that best reflect their needs and point the best way out of the most difficult situations. We help in both complicated and unusual cases as well as in standard procedures.
We adhere to the principle that the quality of legal services is evidenced by the selection of optimal legal solutions, as well as the ability to explain them to the Client in clear and comprehensible way.
The scope of the our services is limited only by the needs of our Clients. The legal assistance we provide includes in particular:
Ongoing or temporary support for business entities, including:

providing legal advice,
drafting business contracts,
preparation of regulations and other internal documents
company registration

GDPR compliance adaptation for any business activity,

assertion of any claims arising from non-performance or improper performance of the contract
assistance in matters relating to Polish labor law
compliance adaptation of your company's activity, including the documentation used to the requirements and standards set by applicable regulations.

Debt collection, including:

payment monitoring,
pre-trial activities, in particular a request for payment, negotiations with a debtor or creditor, and amicable proceedings
preparation of a claim in writ-in, writ-in or ordinary form,
representation in court and enforcement proceedings.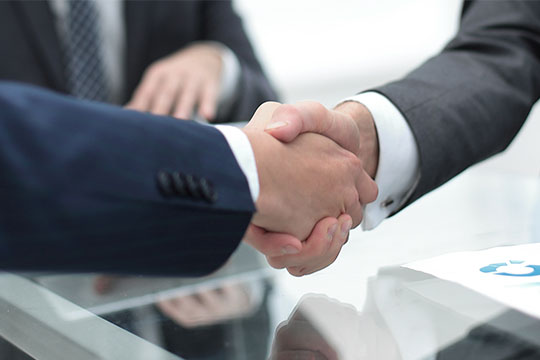 In order to discuss the details and terms of legal assistance – you are welcome to contact us
We will be happy to answer any and all of your questions.
With the help of our Law Firm, you can be sure that your case will be dealt with by a professional attorney-at-law.