According to Passport Index (https://www.passportindex.org/), Polish passport has been ranked at 5th best on the mobility scale with 129 points – which is only 4 points less then the best ranked passport (Germany)!
Every citizenship comes with individual mobility priviledges. Depending on what kind of international agreements a government signed, your passport may grant you more or less freedom when it comes to travelling.
By mobility scale, Passport Index is determining how many countries can a passport holder visit without a visa (among other factors). This scal is being constantly updated, taking into account any ongoing travel restrictions or limitations (including COVID-19 restrictions).
As of 30th January 2021, Polish passport allows you to visit 90 countries without a visa and another 35 countries with visa granted on arrival at the airport. Other 69 countries still require getting a visa before travelling. In total, with Polish passport you can visit 194 countries.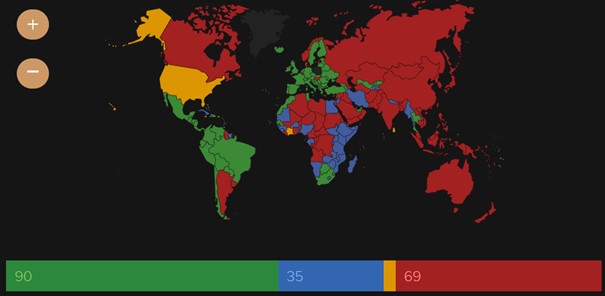 In order to get Polish passport you need to become Polish citizen. If you would like to learn more about this, see our previous article:
Do you need legal assistance during your stay in Poland? Feel free to contact us and take advantage of our services.