Piotr Kamler Kancelaria Radcy Prawnego SKA
Our Law Firm provides comprehensive legal assistance to private customers and business entities. We specialize in damages, recovery of any kind of debt and providing legal services for companies.
We strive to provide our Clients with solutions best suited to their needs and resolving the most difficult situations. We help in both complicated cases as well as in standard procedures. The essence of help we provide is an individual approach to the customer and finding the best solutions for him.
We adhere to the principle that the quality of legal services is evidenced by the selection of optimal legal solutions, as well as the ability to explain them to the Client in an accessible way.
Our work does not end with finding the best solution. It ends only when you achieve success.
We provide the possibility of both remote legal assistance (on-line), as well as consultation at our office in Wroclaw. We provide legal services to English- and Russian-speaking Clients.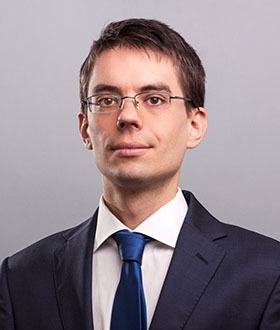 Piotr Kamler, Attorney-at-law, Owner
An Attorney-at-Law specializing in commercial law, compensation law and legal services for foreigners.
As a member of the Wroclaw Bar Association of Attorneys-at-Law, entered on the list of legal advisers under the number WR-3495. Since 2011, he deals with practical legal problems that accompany each of us in both everyday and professional life. Constantly seeking new solutions and always up to date with new regulations.
Fluently communicates and provides legal service in English.